Our Programs
Therapy Dog Visits - Our dogs are scheduled for one-time or recurring visits. A visit can consist of petting the dogs, a demonstration of tricks and petting, or just a demonstration of tricks and obedience skills. We talk to a staff member at the facility to see what works best.

Hug a Pet - Individual dogs can be scheduled to make regular visits or one-time visits to an adult or a child who would be cheered by petting and talking to a dog. The dog might do some entertaining tricks, too. Our dogs also hand out Valentines and other holiday cards.

Pet Safety - This program teaches some basic safety skills around dogs and cats to elementary aged children. We have been bringing this program to libraries in the Traverse des Sioux Regional Library System, beginning in the Summer, 2002. This program is also available to second grade classrooms. It includes a video, demonstration of skills, Pet Safety coloring book and Puppy Love Therapy Dogs pencil.

Good grooming for dogs - This program teaches children about proper pet care, including brushing a dog's teeth, keeping them groomed and making sure they have fresh food and water.

THERAPY DOG TESTING AVAILABLE
One of our members, Terrie Daninger is a tester/observers with Therapy Dogs, Inc. If you think your dog has the temperament and good manners, contact Puppy Love Therapy Dogs at
pltdi@hickorytech.net
Testing involves a behavior test followed by three supervised visits during which the tester/observer will watch you and your dog. Your dog does not have to be trained for competitive level obedience. Your dog does need to be well-controlled on a leash at all times, enthusiastic about going different places, eager to meet people and social with other dogs.
To inquire about a visit, contact the visit coordinator, Jackie Raether, at valtech@mctcnet.net. Leave your name and phone number or email address and she will get in touch with you to set up a visit.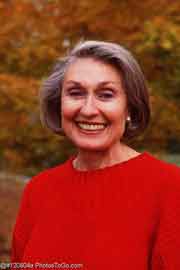 Have you seen this woman? She's not Jackie Raether, we don't have a clue who she is or how she got on our website!!