Cleopatra, Queen of the Cobb Turns Four!
Cleo celebrated her fourth birthday at Camp Bow Wow. The dogs from Puppy Love Therapy Dogs and the dogs from Helping Paws attended and a grand time was had by all!!
Happy Birthday Cleo!!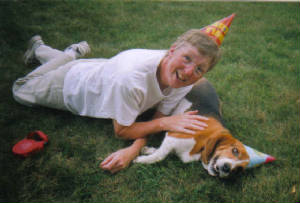 Jackie and Cleopatra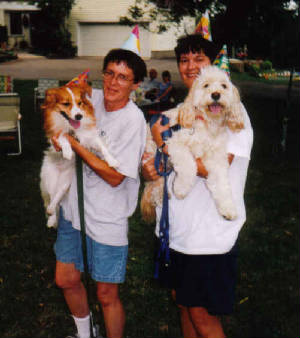 Karan and Maddie, Linda and Bailey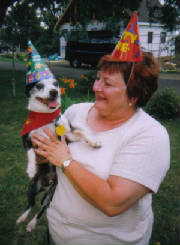 Sherry and Roger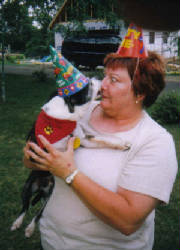 Surprise!